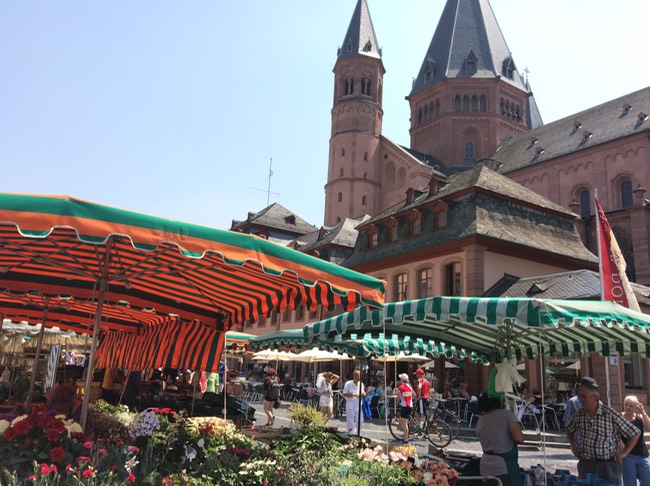 We had a few hours to kill in Frankfurt, while en route from Vancouver to Napoli, so after a little research and some thought about what we would be up for after an overnight flight to Europe, we decided to take the train into the town of Mainz. We chose Mainz on the grounds that it is easy to access from the Frankfurt airport, it has a compact historic centre, and it has the Gutenberg Museum (my husband being a bit of a printing nerd).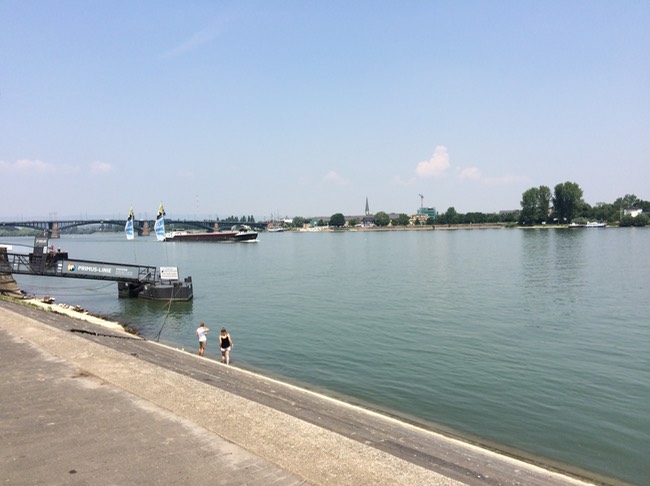 Mainz is a quintessentially German town, with classic half-timbered buildings, squares, markets, and the Rhine! Our son was delighted with it as he had been keen to get a look at Germany, and Mainz feels very German. We passed through a lovely square with the market in full swing, and made our way to the river to have a look at the famous Rhine.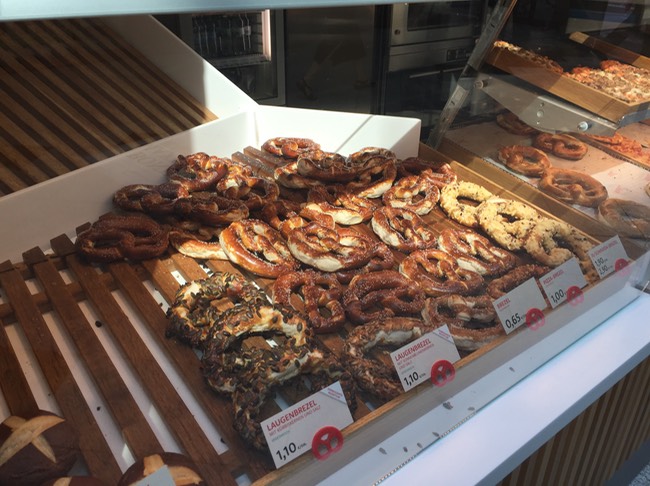 The Gutenberg Museum was not a disappointment, filled with interest exhibits regarding the history of print, including a Gutenberg Bible on display. It also had the aptly-named Cafe Codex in the courtyard, where we were able to sit in the shade drinking German beer and eating fries, and our son had what he called the best veggie burger of his life. We picked up some big, salty pretzels from a pretzel wagon later on, a quintessentially German experience!
The stop would have been more fun had it not been so hot. The temperature was in the high thirties (celsius), apparently record-breaking and certainly hotter than we can remember Germany being during brief visits in the past. And it was extremely humid, so we really couldn't walk around as much as we would have liked, especially given our tiredness. So we went back to the airport and napped in the air conditioned terminal, getting occasional refreshment from the automated espresso machine that Lufthansa provides free to their passengers. 
Photos: Schillerplatz; market in the Domplatz; the Rhine; pretzel wagon; compliments of Lufthansa (Photos 4,5 N. Wilkes)