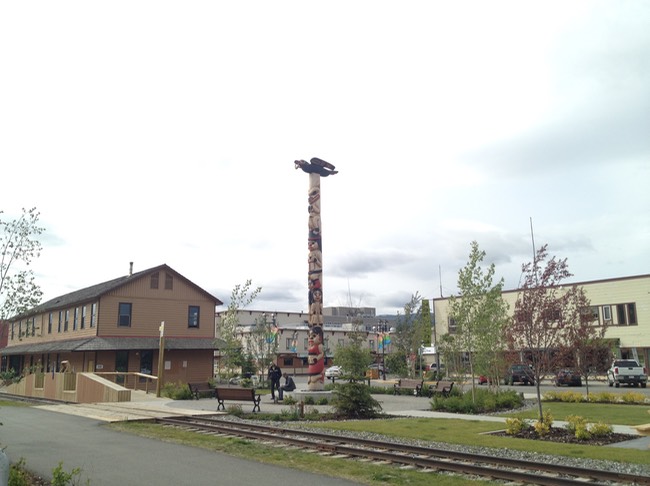 In the gold rush days, we would have taken ship for Alaska and steamed our way up the Yukon to reach Whitehorse. This time, we took the plane, and even that was a bit of an adventure, as low-lying clouds almost prevented us from landing. We made it in the end, however, and found ourselves a world away.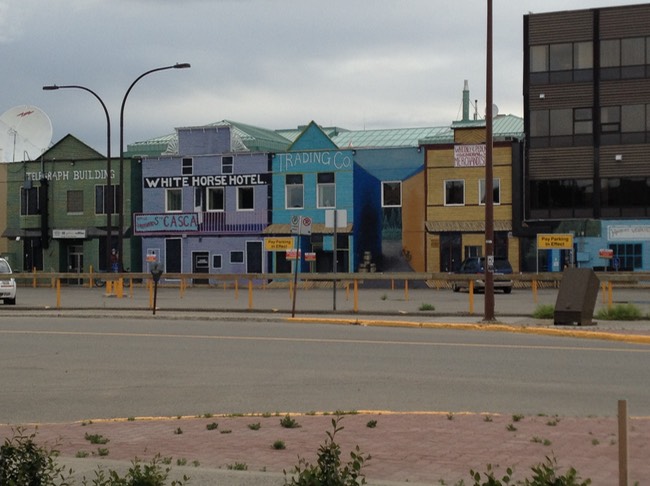 The city of Whitehorse sits on the banks of the famous Yukon River. It is a town with ties to Jack London, Robert Service, and the historic Yukon Gold Rush, but it is small and undramatic, lacking the more colourful atmosphere of Dawson City. Upon arrival from the south, everything seems smaller- buildings, roads, the downtown area. But things also feel bigger- the forests, mountains, and distances that surround it. It is a workaday place, but still with a bit of wild west feeling to it- still a connection to its pioneer roots.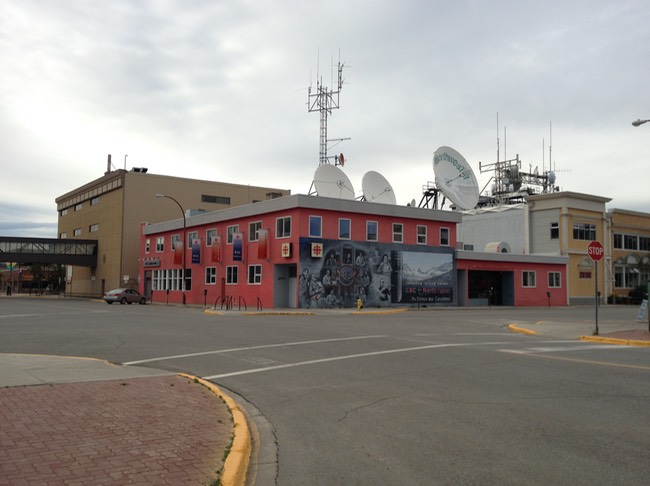 Our sightseeing in Whitehorse, as in Dawson, was done on our way back down from the Arctic. For the previous two days, every kilometre between Inuvik and Whitehorse had felt as though it turned the world a touch less exotic. And yet, it still feels very "northern" here, with multicoloured wildflowers in bloom all along the roadside, and the mountains rising around Lake Leberge. As we came near to Whitehorse, we saw a mom sitting in a lawn chair by an intersection, waiting for the school bus, and we realized that we were in the "suburbs"! Whitehorse felt very urban compared to where we had been. It was strange to be back in a city, even a small one, with paved sidewalks and traffic signals, where we were once again governed by what my husband called "the tyranny of the yellow line"!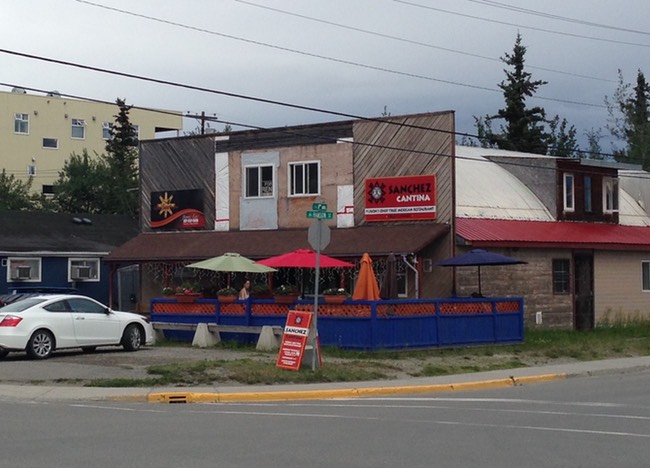 There are some good places to eat, including a surprisingly fabulous Mexican restaurant (these are in short supply even in the larger cities in Canada). This was the real deal: there was only Mexican beer on the beer list, spicy meant spicy, and there were lots of vegetarian choices and virgin cocktails. Perfect. There are some nice art and souvenir shops, and there is a good selection of hotels in the downtown area (and even outside of downtown, nothing is too far away). 
We enjoyed the historical museum, where we saw some historical artifacts of interest, including Sam McGee's cabin. (The historical Sam McGee lived and worked for awhile in Whitehorse, but a short drive up the highway lies the famous "marge on Lake Lebarge" where his fictional counterpart was cremated.) We walked to the edge of downtown to visit the farmers' market, where we bought some art from a friendly local woman, who was also selling kale (always best to diversify!). There is a very pretty walking path along the river that we followed back into downtown, enjoying the grasses and wildflowers, and beautiful views of the Yukon. The town would make an enjoyable base from which to explore the beauties of the surrounding Yukon.
Photos: Wildflowers along the Yukon; Whitehorse waterfront; vintage-style buildings downtown; CBC broadcast building; Mexican cantina; cottonwoods by the river (Photo 2 B. Wilkes; photo 5 N. Wilkes)