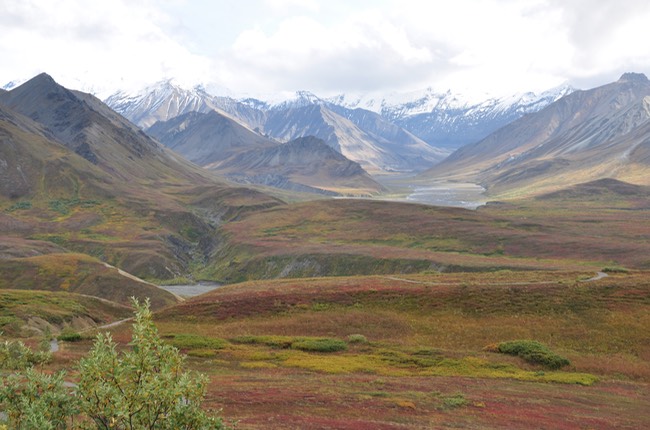 In planning a trip, we always look to maximize our success by anticipating as much as possible. What do we hope to get out of our trip? What do we hope to avoid? We use these guidelines when choosing our destination, and then planning all the details that follow. On our first trip to Europe, many years ago, we chose to travel in June, to find the best balance of good weather and smaller crowds (as well as avoiding high season rates). We perused our guidebooks to discover those precious "off-the-beaten-track" destinations, so we could feel that we had experienced something unique. This trip was momentous, and we wanted to get it right.
And by and large, we did. Although at times, the weather was hotter than ideal (there is no accounting for European heat waves), and at times the places we visited were crowded (Bastille Day in Paris was an oversight from which we learned a great lesson). However, we experienced a life-changing month, and walked quiet country roads as well as city streets. We sat on the walls of Carcassonne at sunset, after the day visitors had departed, and we walked through the Dordogne untroubled by tourism.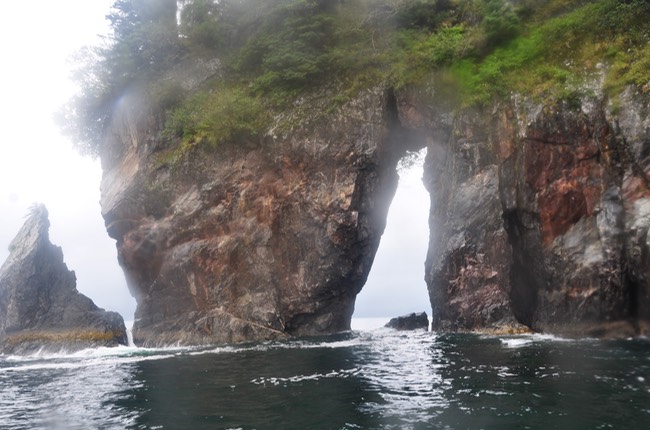 In those days, we had the luxury of choice. As students, we had four months of summer term to choose from, and we were restricted only by our budget. As life has moved on, we have found ourselves increasingly limited in our travel calendar. Work and holiday schedules, school, and the plans of friends and relatives, all can impact our freedom of choice. But this need not be a bad thing; sometimes, in fact, it can lead to great serendipity.
Last summer, we took our son on a two-week visit with family in Alaska. Due to other commitments, the best time available for that trip was the second half of August. Anyone familiar with the area will tell you that this is not a propitious time to visit, as the weather is not at its best late in the summer. Autumn comes early to the north, and brings as a rule wet weather that is not conducive to hiking, camping, and otherwise enjoying the magnificent outdoors that draws visitors to the state. However, as it was a family visit as well as a tour, we were determined to go, and this was the time available to us. So we made our plans and prepared to live with our choice.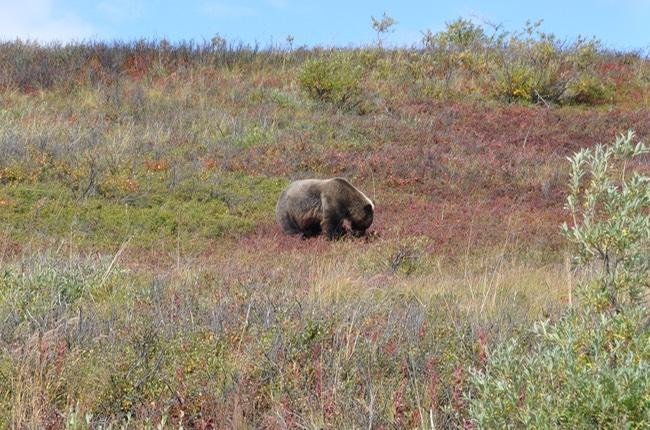 What followed was an incredible visit. The weather cooperated in an almost miraculous way, resulting in some of the most stunning scenery we had ever enjoyed. The autumn colours in and around Denali were not to be missed, the wildlife proliferated at every bend in the road, and the braided rivers twisted in the sunshine like glittering multi-stranded necklaces. We had the great fun of visiting the Alaska State Fair, where we ate corn dogs and viewed the giant produce that grows on the farms of the Matanuska Valley. Our son picked currents, rose hips, and wild blueberries.
This trip could only have happened at this time of year, a time of year that we would never have chosen June or July had been possible for us. And how much we would have missed.
Photos: fall colours in Denali National Park; a rainy day in the Kenai Fjords; a grizzly dines on wild blueberries