Last summer, early in the morning of the first of July, we got into our Toyota Matrix and started driving east. We drove almost every day, with a few one-day stopovers, and continued all the way to Halifax, Nova Scotia. It was an amazing experience, both a lot of work and a wonderful, addictive adventure.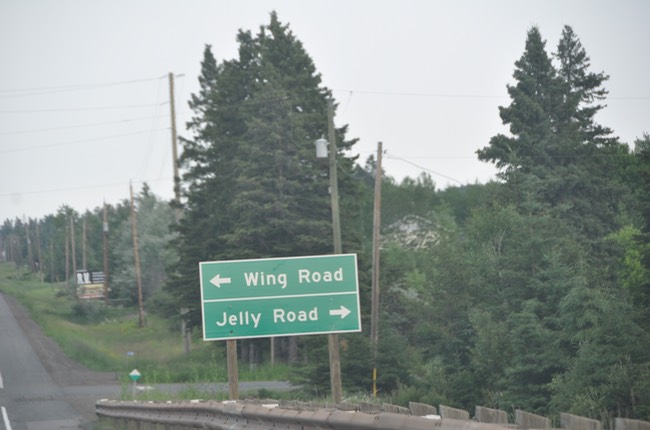 Occasionally since last summer, my son has said, plaintively, "I miss being on the road." Once, while we were driving through the city, he said that if he could be anywhere, he would be in the car, in the middle of Saskatchewan, listening to the car stereo and looking out the window. He has spoken of the rhythm of our road trip, of getting up, having a bite of breakfast and then settling down in the back seat for the day's journey. Listening to music, playing on the iPod, looking out the window, stopping for refreshment or photos. Every day we saw something new, some place worth remembering, whether it was an exciting city, a beautiful landscape, or some little store or church or highway sign that stayed in our minds long after we had passed it. 
Maybe there will be a road trip this summer. It won't be the Mother of All Road Trips, as we called our cross-Canada drive last summer, but perhaps it will be a long enough drive to take us out of our familiar territory in southwestern B.C.; long enough to cycle through a number of cd's in the car stereo, allowing us to sing along with our son's pop faves, and chill to classical or jazz when the day gets long. We will stop along the way in small towns and roadside restaurants, taking pictures and sharing family time as we go. We will talk to people that we meet, saying, "We're from Vancouver," and hearing in return, perhaps, "Oh, I was there once; it's a beautiful city," or "I've heard it's great there; I'd love to go." We will buy little souvenirs and eat local cheese, and see beautiful and interesting sights. We will live, experience, and grow. 
Photos: the open road; quirky road names east of Thunder Bay; Ontario's dreaded tiger-stripe traffic cones