In the summer of 2012, we made a whirlwind visit to Manhattan. It took us most of three days simply to become acclimatized to the size and speed of the place, coming from the more mellow pace of Vancouver (as my son says, they don't do "chill" in Manhattan!). But it is easy to see why New York is one of the world's great cities.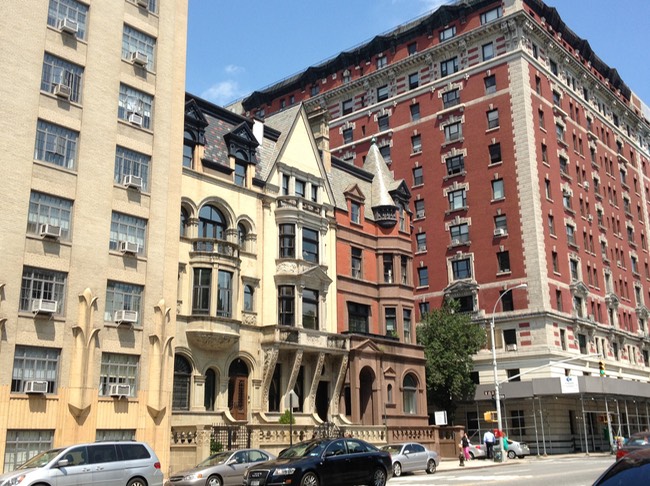 We walked past gleaming skyscrapers, massive elegant stone buildings, and charming brownstone walk-ups. We bought outstanding bagels at food carts, ate delicious New York pizza in Soho, and enjoyed a quiet hour in one charming café in Greenwich Village that reminded us of home. We rode the subway, possibly the simplest and best transit system that I have ever experienced. We enjoyed the amazing exhibits at the Museum of Natural History and we took in a baseball game at Yankee Stadium (the Yankees won!). We strolled through Central Park, down luxurious Park Avenue, and past the funky restaurants that line 2nd Avenue in Midtown.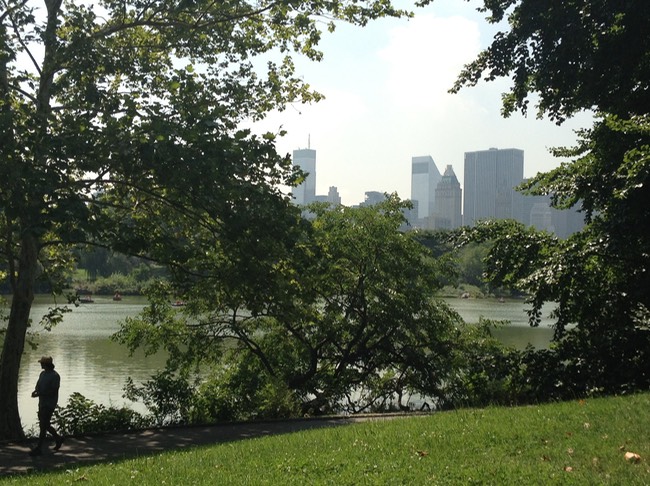 And still, we only touched the surface of this incredible city, sending out rings across its waters that lead us to more and more possibilities. Due to the shortness of our visit, we attempted no theatrical or musical events; nor did we follow the expanding rings outward to Brooklyn. We didn't view the Statue of Liberty or the World Trade Centre. These things will wait for future visits, which will surely come. 
What we did find is a city that steams in the August heat, where citizens hold themselves to a standard of dress that is rarely reached in Vancouver even before the summer weather hits. Descending into the subway is like walking into an oven, with only the advantage of making the air above seem comfortable by comparison. But is air-conditioning is common, so a quick stop into a shop or café provides relief.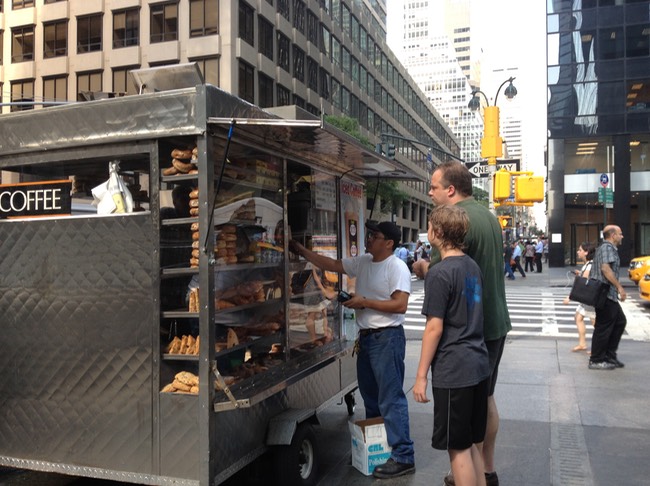 And despite the heat, we found the people here to be largely warm and courteous. They move quickly in the subways and along the sidewalks (and who can blame them, as they try to negotiate their days in a city of over eight million people?), and the traffic is noisy and chaotic. But we had pleasant conversations with food vendors, salespeople in shops, and even people on the subway and the street. They seemed happy to be sharing their city with us for a little while, and happy that we are enjoying it. New York seems to embody all that is quintessential about America, both good and bad. It combines the old with the new, beauty and culture with energy and exuberance. I am already looking forward to future exhilarating visits.
Photos: skyscrapers, Midtown; historic buildings, Upper West Side; Central Park; the ubiquitous bagel wagon